Cold Rolled Non Grain Oriented Steel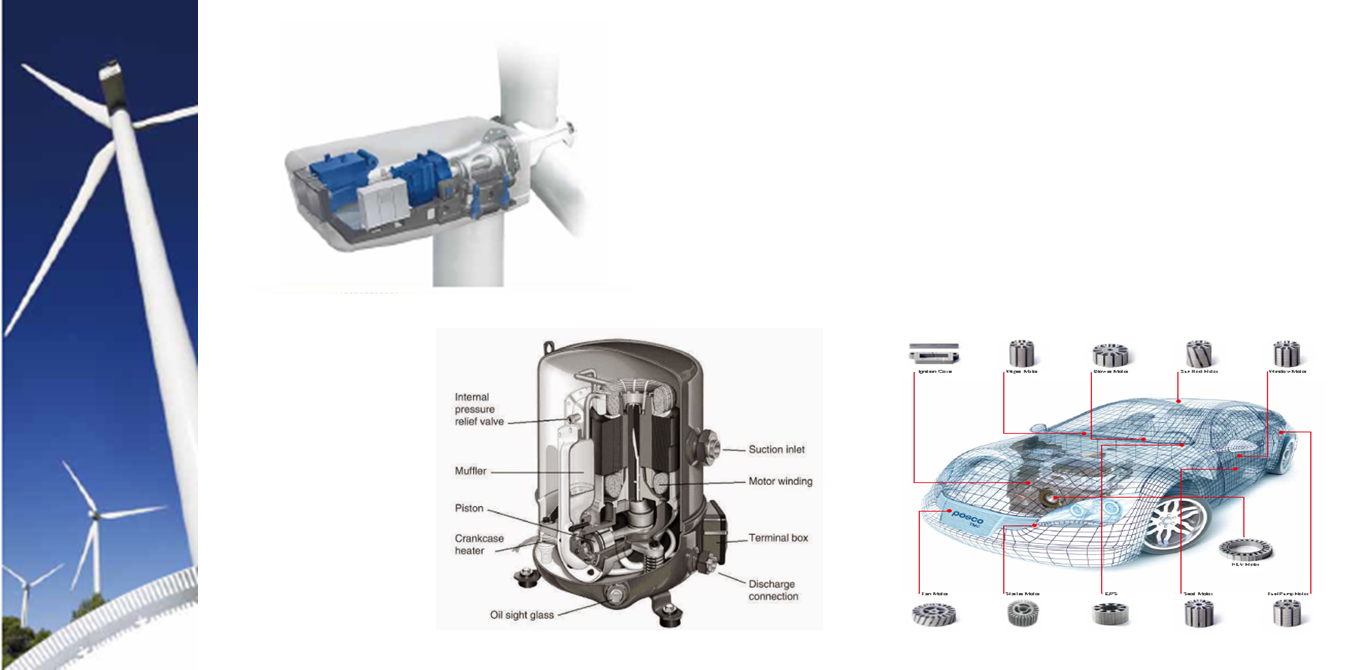 The non-oriented electrical steel features even magnetic properties in the rolling direction and in other directions. They are widely used for iron core materials of rotating machines ranging from large-size power generators to small-size precision electric motors. They are also desirable for iron core of small-size power transformers.
Specification & Properties
Cold Rolled Non Grain Oriented Steel
Note : The above test is conducted in accordance to IEC60404-2 / JIS C2550-2000 / IS : 648 : 2006. W15/50 indicates the core loss at magnetic flux density of 1.5T & frequency of 50 Hz .
Typical Mechanical Property and Lamination Factor
Note :1. L : Specimens taken longitudinal to the rolling direction, C: Specimens taken transverse to the rolling direction.
2. Specification with C-6A coating are used for lamination factor test.
Coating
Types and Features of Surface Insulation
Note :1. Please designate surface insulation according to usage.Regarding coating properties,please contact us.
2. The coating thickness value and the resistivity is typical value, not guaranteed.