Cold Rolled Steel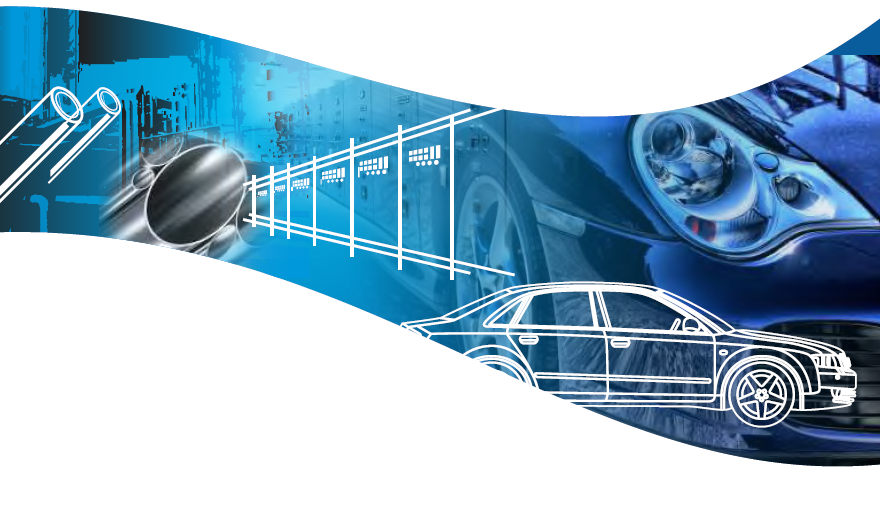 Cold Rolled steel sheets (CR) have fine surface and excellent workability. They are used for various purposes including automobiles, home appliances, furniture, office equipments, industrial machines and construction material. Due to economic development and the advancement in consumer's level, the customer are gradually requiring high quality of diversified and functionalized products. We POSCO Maharashtra are making our best effort to satisfy the customers with the optimum quality and continous improvement in our products.
Manufacturing Process
Top Notch Production Facilities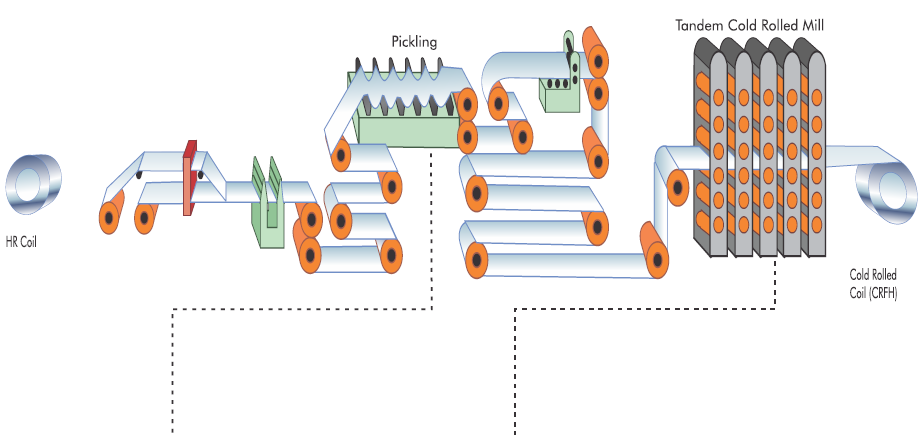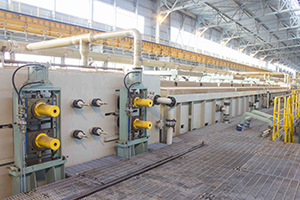 Pickling
The hot-rolled coil passes through the pickling line, where hydrochloric acid solution is used to remove surface scale for its smooth surface finish before further processing.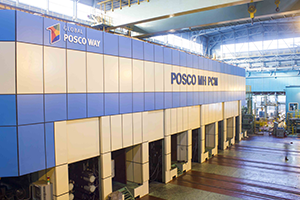 Cold Rolling
Cold Rolling mill is of 6Hi Mill with 5 stand. Pickled coils are rolled in to the as normal as temperature (under of the re-crystallizing temperature) in the tandem cold rolled mills where they are processed into a specified thickness.
Top Notch Production Facilities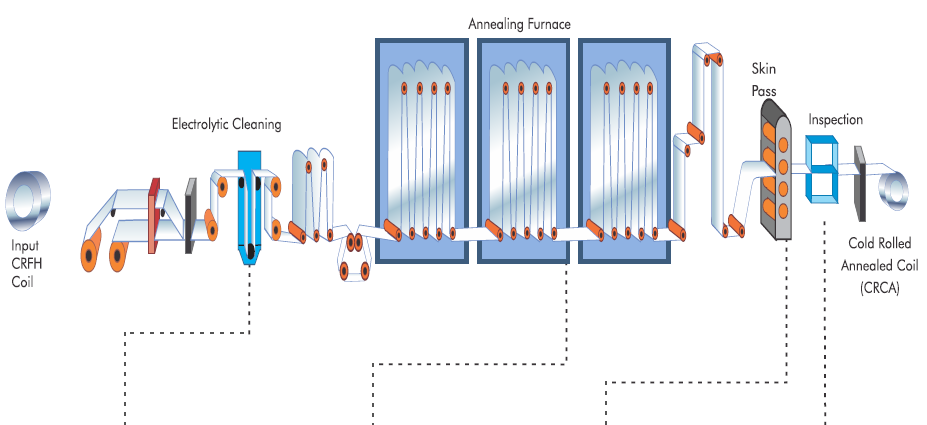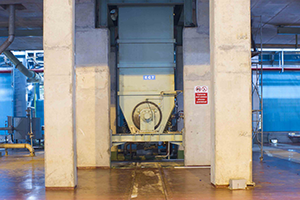 Electrolytic Cleaning
the main purpose of Electrolytic cleaning is to be remove in the lubricant oil and dirts left on the cold rolled strip before annealing.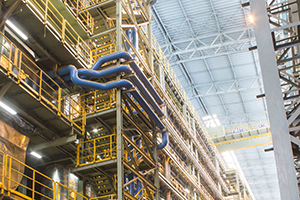 Annealing
To obtain the desired grain structure and to improve the mechanical properties, the strip is passed through the (continuous annealing line) furnace, heating, soaking and cooling sections.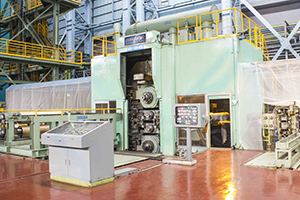 SPM
In order to improve the mechanical properties, suppress yield point elongation strip shape correction to secure the flat shape, is to be obtain desired roughness, the steel sheet should be passed through a skin pass mill.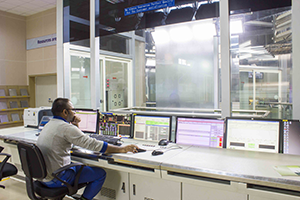 Inspection
The equipment at the exit section are composed surface defect detector, Inspection table and oiler equipment. The products are inspected as well as judged systematically, and whether such products are appropriate to a client company or not.
Specification & Properties
Types of Products, Characteristic and Application
The products are composed of various metal components and have various mechanical properties in accordance with design standard, depending on various sizes and uses, such as CQ,DQ, DDQ, EDDQ, Structural steel,HSS, AHSS and so forth.
Cold Rolled Mild Steel
Mechanical Properties
Cold Rolled High Strength Steel
Mechanical Properties
Tolerances
Thickness Tolerance
Width Tolerance
POSCO Specification, KS, JIS Specifications
Flatness
Notes :
1. Flatness is measured on a flat table as side drawing. Flatness which is applicable to upper side of the steel is the value except thickness of the steel is the value from the maximum value of transformation.
Available Dimensions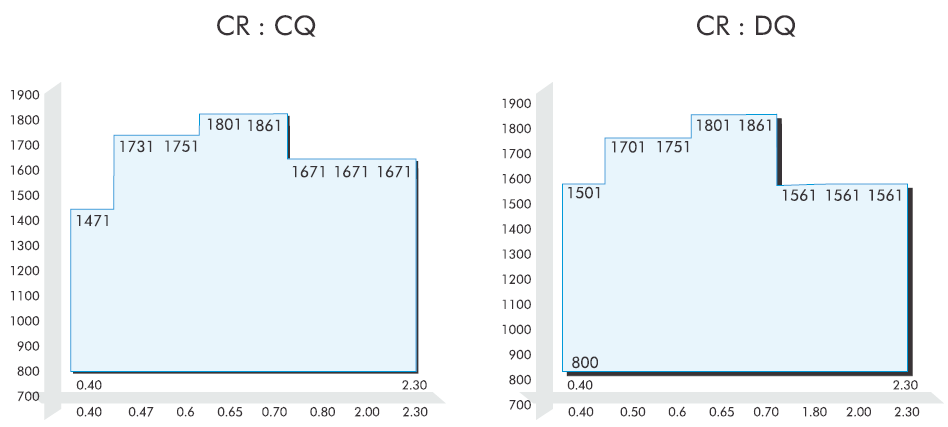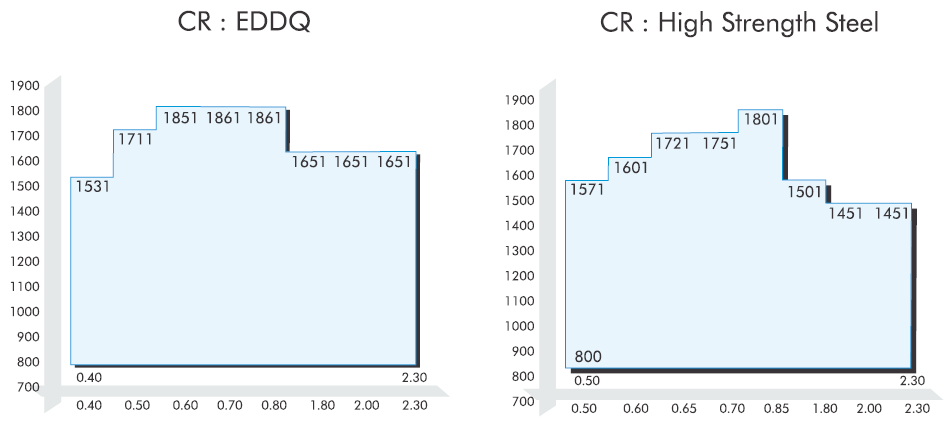 Surface Finish and Oiling
Surface Finish
Classification
Specification
Dull Finish
Dull finish, which is attained by attaching numerous fine grains
onto the steel surface, is often called 'pear-skin finish' or 'egg-shell texture'.
The grains are made by electro discharge texturing machine. The
dull finish is usefull in drawing because lubricant oil can be
evenly spread over the entire surface, thereby reducing the
possibility of friction. The fine grains also help to boost paint
adherence and extend the steel life span of the steel.
Dull Finish Ra (μm)
E3
E5
E7
E9
1.50~2.50
1.00~1.80
0.70~1.30
0.40~0.80
Oiling
It is recommended that customers use product promptly to avoid the possibilities of rusting during storage or shipment Customer can choose kind of oil and quantity. Oiling improves corrosion resistance but cannot be the perfect way to protect steel from rust. Also, non-oiled and DOS oiled products are easy to rusting so, POSCO Maharashtra strongly recommends to apply general oil and use the product as soon as possible.
| DuClassification | Quantity (Mg/m²) (Both Sides) |
| --- | --- |
| Heavy | 3,000~4,500 |
| General | 1,800~3,000 |
| Light | 800~1,800 |
| Thin | 200~800 |
| DOS - D | 50~100 |
| DOS - S | 20~50 |
| DOS - U | 10~20 |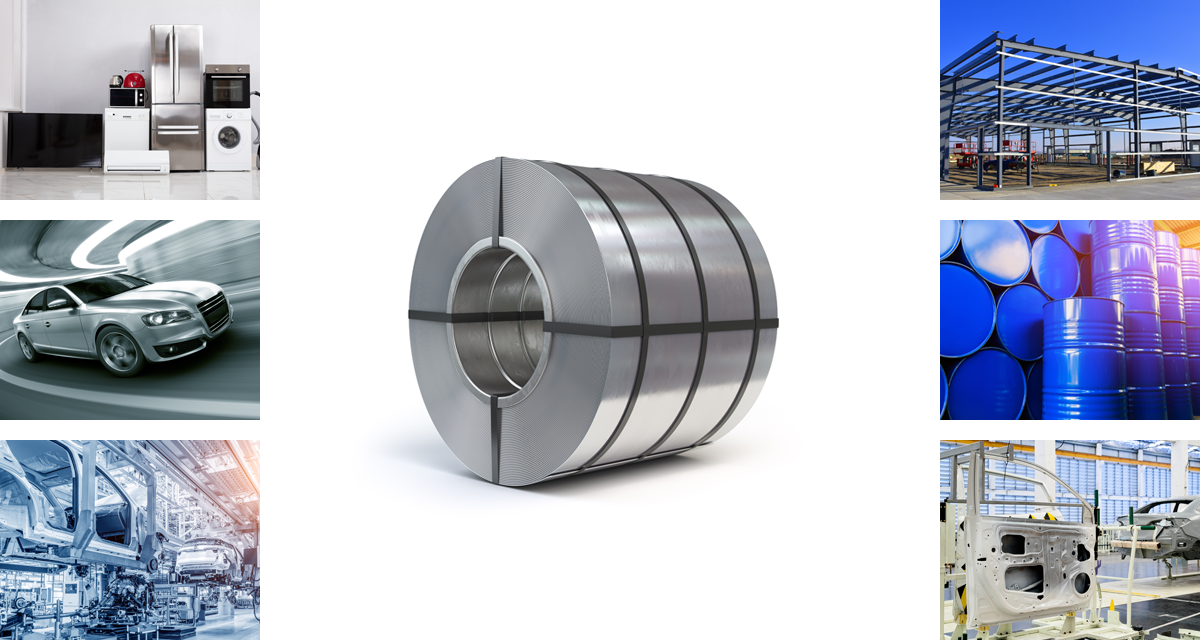 Used for General Purposes In
Manufacturing such as
•

Refrigerator

•

Drums / Tubes

•

Furniture
Structural Steel does not need drawability
but requires high strength like
•

Structure

•

Steel Furniture
High Tensile Strength Steel
Used where high strength with good
formability is required
•

Automobile Seats, Parking brackets

•

Center floors and Brackets, Frames

•

Fender and Hood
Used where deep drawing quality
is required
•

Automobiles components & Body Panels

•

Fuel Tanks

•

Components for Building